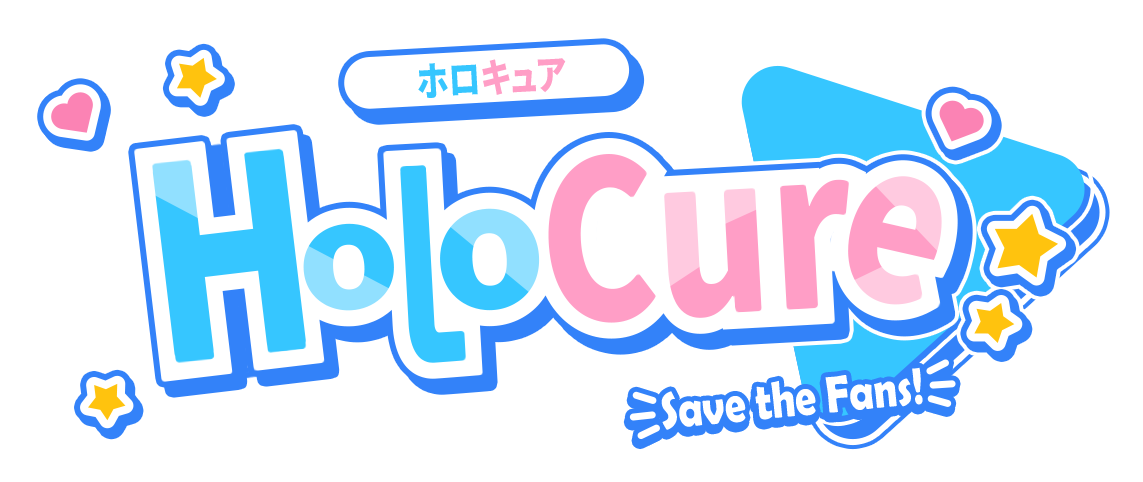 HoloCure
A downloadable game for Windows
Welcome to HOLOCURE!
This is a completely free, unofficial fangame featuring the vtuber talents of Hololive, with gameplay that is heavily inspired by Vampire Survivors and Magic Survival. Collect powerful weapons and items and experiment with all kinds of builds to create the ultimate character! Will you be able to defeat the endless waves of enemies, and reach the top rankings?

Download now below!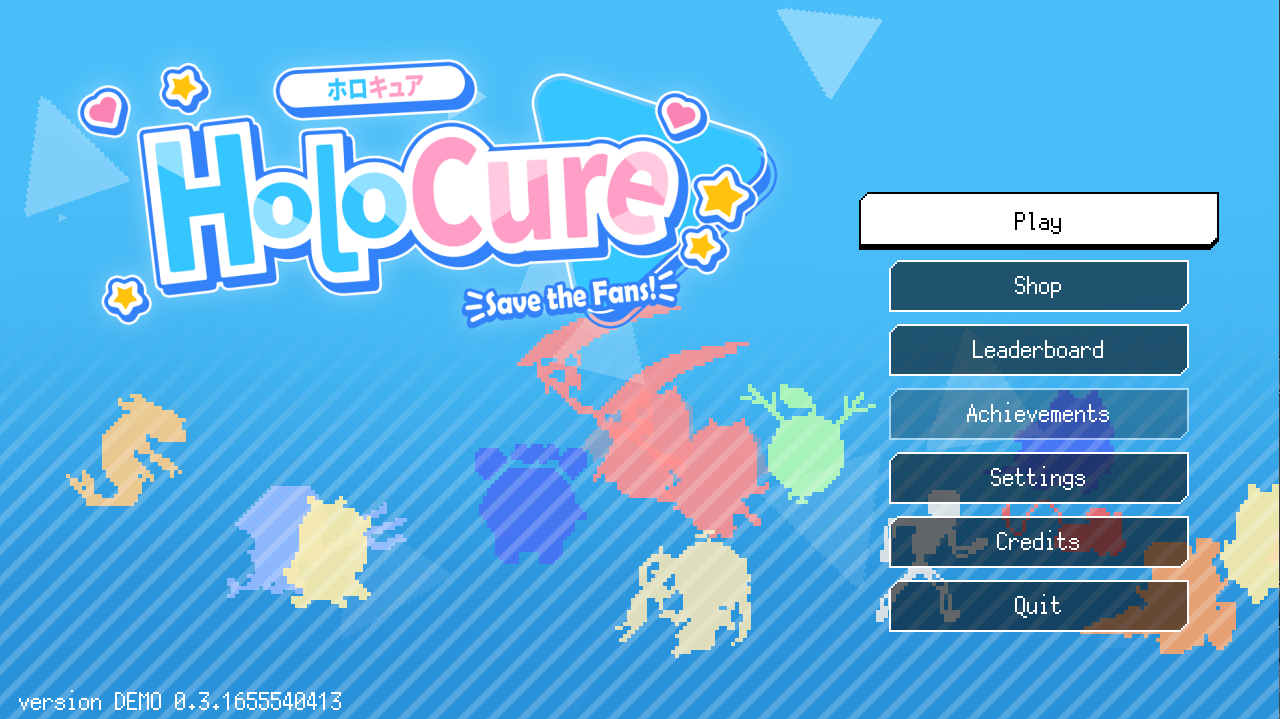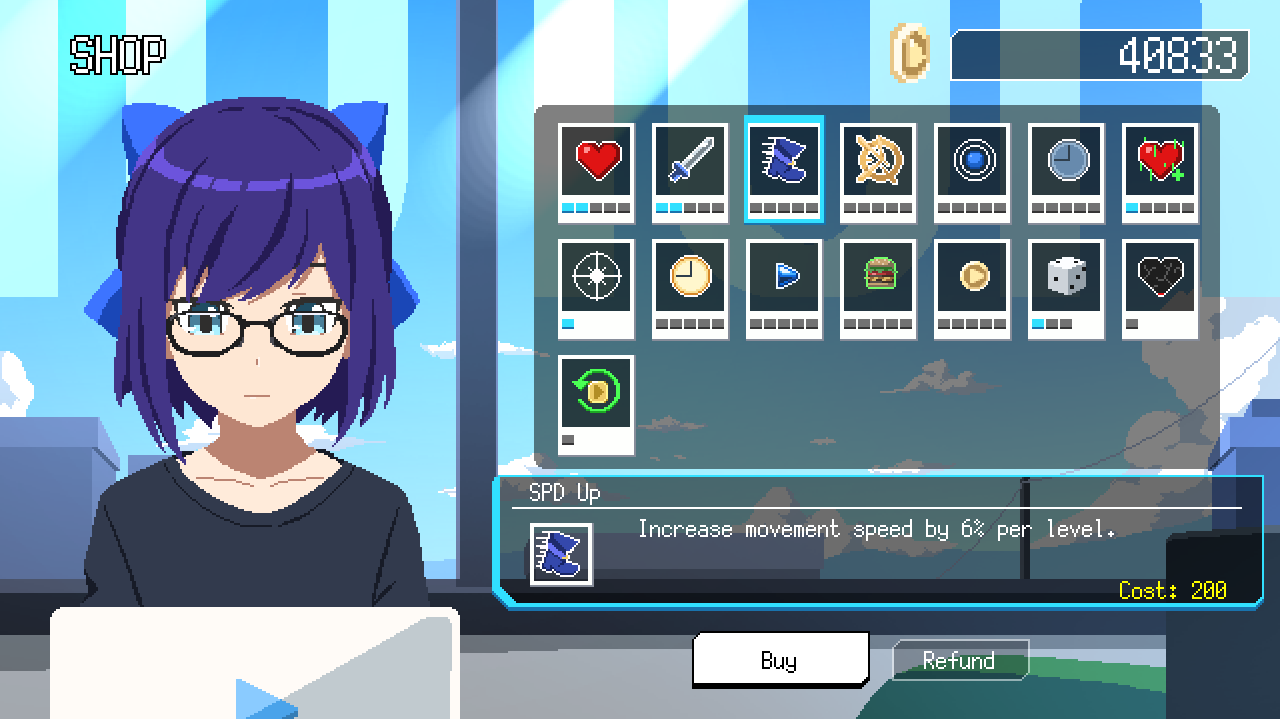 Features:
Unlock and play with 38 Hololive characters through Gacha (in-game currency only).
Unique skills and special attacks for every character

Unlock dozens of different weapons and passive items
Hololive song remixes created for this game by Eufrik
Survive against classic Hololive characters and mascots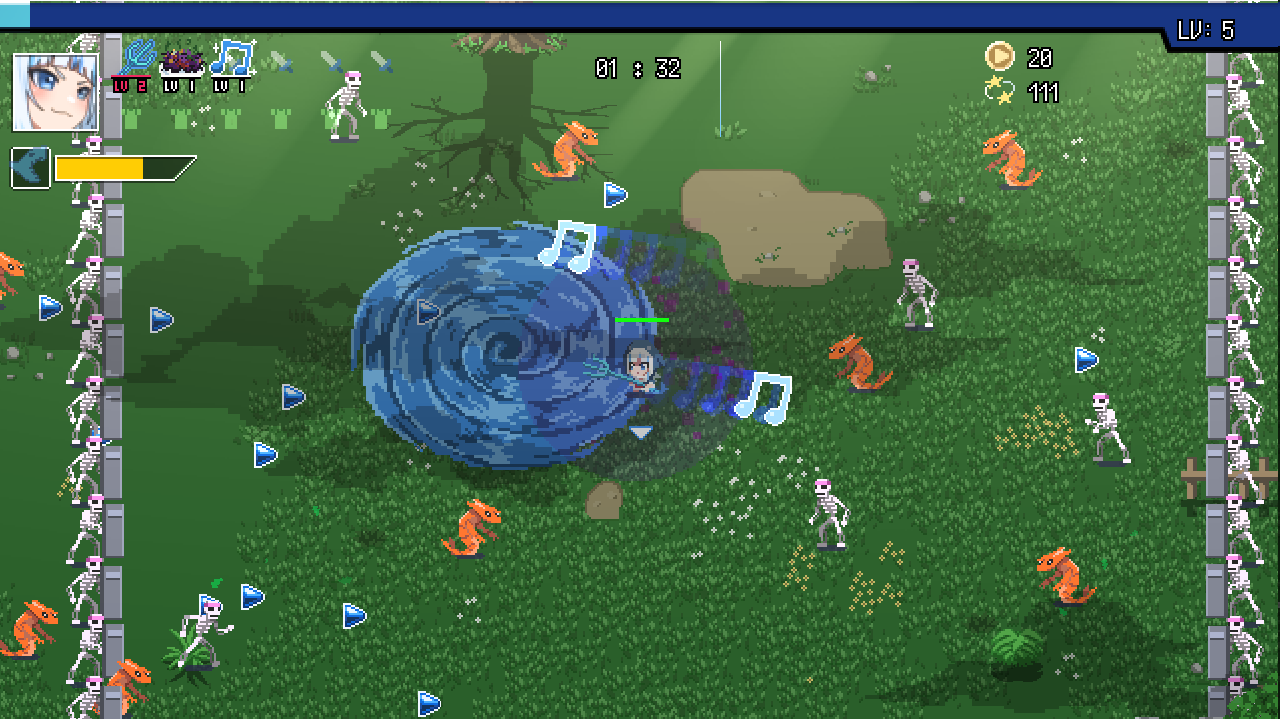 AVAILABLE LANGUAGE OPTIONS:
-English
-日本語
-Indonesia
Video/Stream Content: Please feel free to record or stream this game however you'd like as an independent creator!
However, you may not use this game for any direct business purposes for profit or purposes that conflict with Cover Corps' Derivative Works guidelines.
Disclaimers: We are not affiliated with Hololive or Cover Corp. in any way. This project was made while following all guidelines under the Hololive Derivative Works guidelines (https://en.hololive.tv/terms). There is no monetization in this game. All visual and music assets used in this game are originally made for this game specifically. All sound assets are bought and paid for with the license to use commercially and non-commercially.
UPDATING YOUR GAME:
When updating your game, you can simply replace the old files in the game directory folder with the new files from the zip. Your save will still work as is, so you don't need to do anything about that. Your save file is located in a different location on your computer, so replacing your files in the game directory will not affect your save.
TROUBLESHOOTING
If you have a problem with your save file or settings, you can navigate to:
Users\[your username]\AppData\Local\HoloCure

and delete "save_n.dat" or "settings.json" to reset your game.
NOTE: If you delete "save_n.dat", you will lose ALL progress in your game and start as a fresh new game.
Deleting "settings.json" will only reset your game settings, and you will not lose any progress.
This game is currently for Windows PC only. We may look into macOS and linux some time in the future, but not any time soon. Our small team wants to focus on new content and bugfixing first and foremost at this time.
There are no plans for a mobile version.
Privacy Policy
Personal Data is defined as information that identifies you, the user.
Personal Data collection is NOT required to play HoloCure.
HoloCure contains online elements in the form of a leaderboard, where users may choose to submit a score to the online leaderboard.
Personal data is collected if and only if the user chooses to submit a score at the end of a stage or by viewing the online leaderboards via the "Leaderboards" option in the in-game main menu. If the user does not submit a score and does not view the online leaderboard in-game, no data is collected. These scores are stored via Google's Firebase services.
The following data is collected:
-An anonymous, randomly generated User ID, used to uniquely identify a user in the leaderboard.
-A Username handle, specified in game by the user.
-Score data, including game statistics, for recording the user's personal score to submit to the leaderboard. (Game statistics is defined as game values and statistics that is applied to the in-game character controlled by the user)
This data may be monitored and reviewed by the development team for the purpose of validating scores and filtering fraudulent scores.
All data collected is not shared with any other party whatsoever.
The user has the option to opt out of submitting the data mentioned above. The user can choose to refrain from submitting their Username handle to remain anonymous in their score submissions. If done so, the Username handle is not collected. Users may opt in or opt out at any time in the leaderboard settings menu. The user may also choose to change their Username handle at any time in the leaderboard settings. If done so, all recorded scores will also reflect the revised Username handle.
The user has the option to delete all submitted scores to the online leaderboard via the "delete scores" option in the leaderboard settings menu. If the user chooses to, all previously collected personal data is deleted.
We may retain a handful of offending User IDs and Username handles of users that we determine threaten the integrity and security of the leaderboards for the purpose of upholding a competitive and fair leaderboard for our players.
HoloCure does not collect any other personal data.
Install instructions
Simply download the zip, unpack all the files in zip to a folder, and launch HoloCure.exe!